Call Center Dashboard - Reporting & Analytics Solutions
Manage your customer requests with the most excellent level of satisfaction via the call center dashboard of the white-label ordering & delivery suite.
Order Creation
Don't miss out on even a single customer with the DeOnde ordering and delivery app! Allow your customers to place orders on call. The restaurant owners can add the order details in real-time using the advanced call center dashboard.
Real-time order creation!
Easy Interface!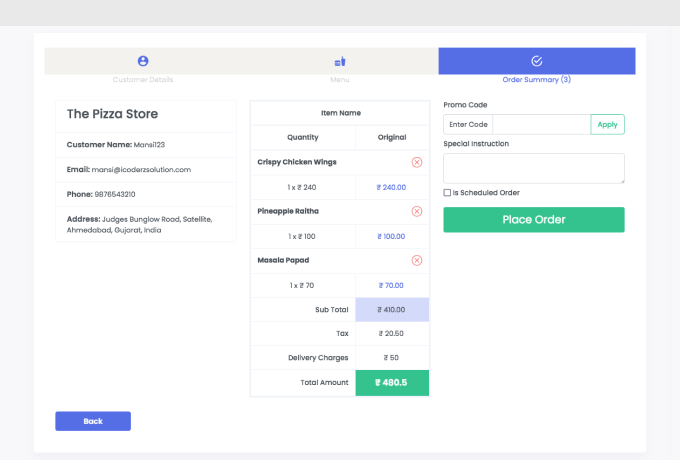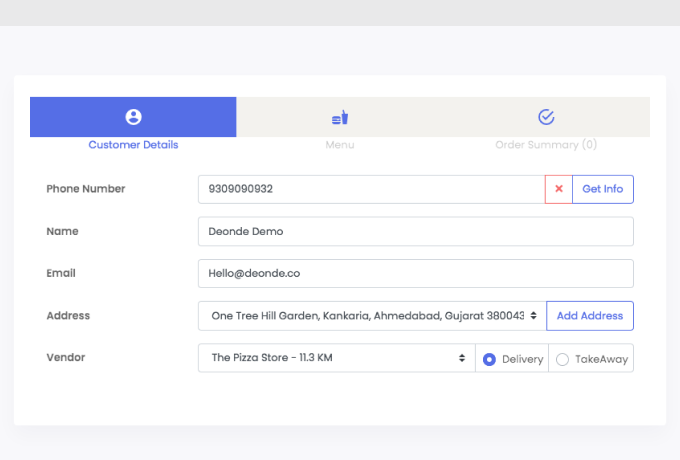 Add Address/Customers
Easily collect address details of customers and add in the call center dashboard for deliveries. The call center dashboard feature lets you serve non-smartphone users/customers.
Collect customer details!
Quick Order Creation!
Stories
Client Stories Revealing
Our Success
We build lasting partnerships and want to keep them strong as
our happy customers are crucial to our success.