Reporting and Analytics Solutions for Restaurant
Improve customer retention & revenue with AI-powered reports, emphasizing your business's weak and strong points on the white-label ordering app.
Reports
Manage and view all the valuable data and reports on a single customized dashboard from all the channels. Keep control of your tax, customer, driver, sales, vendor, and other accounts with the saas-based ordering and delivery app.
Automated Reports!
In-depth Analysis!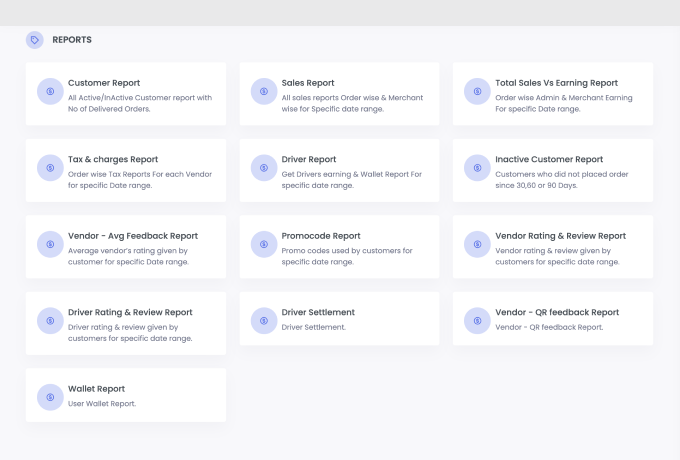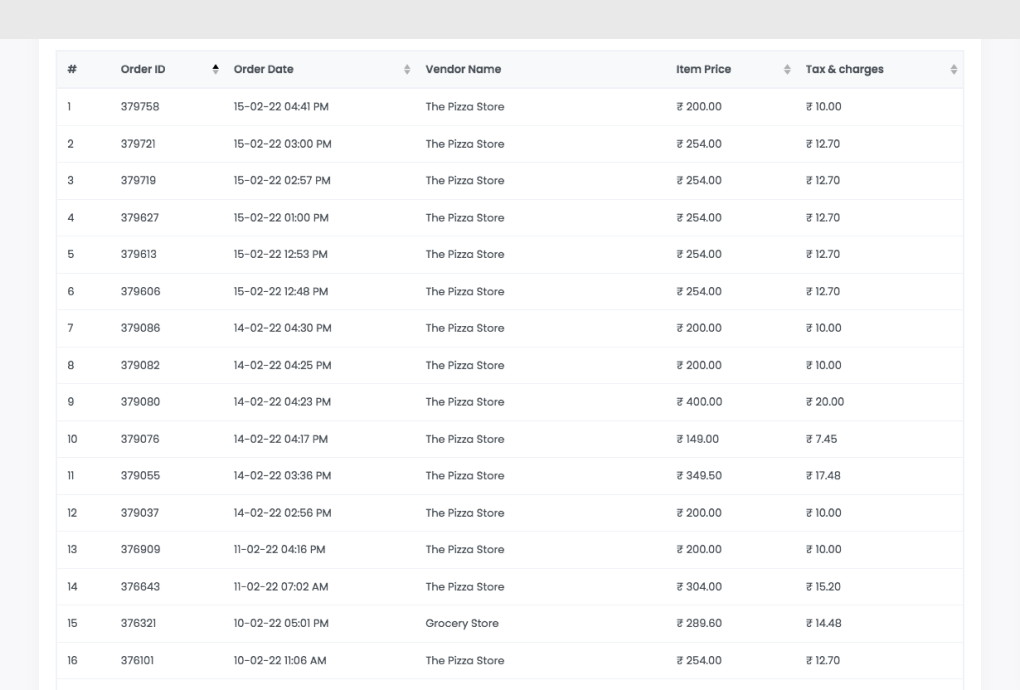 Tax Summary Reports
Track and view a complete summary of the taxes chargeable for each vendor and restaurant. The automated tax summary reports make it easier to manage taxes on each product in a single place.
Manage Taxes!
Error-free Reports!
Merchant Payout Reports
With the Merchant Payout Report, get an overview of the payments due and received from different stores. Also, check the details on type of payments right on the white-label delivery app.
Payments Due Report!
Payments Received Report!
Hassle-free transactions!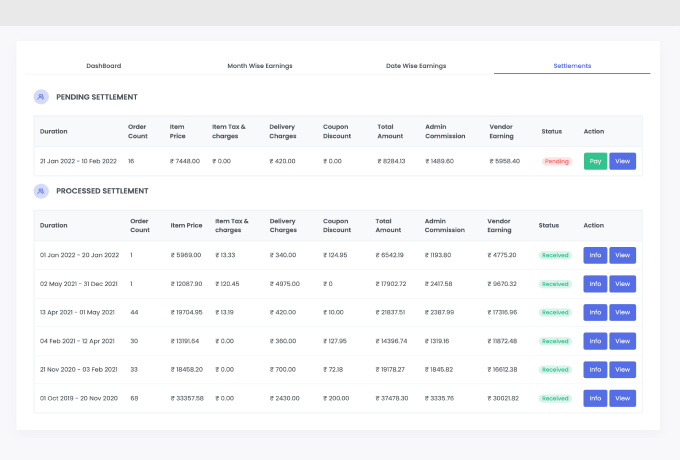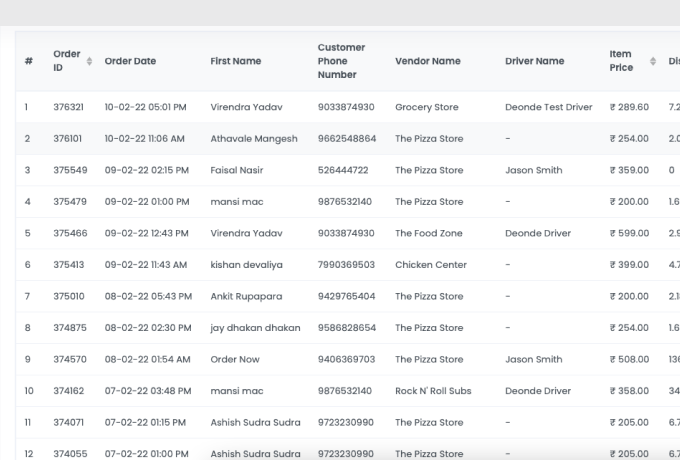 Sales Reports
A complete summary of the sales made, including the customer and vendor details, driver name, item price, and discounts in chronological order. Stay updated on the sales and profits made right on the DeOnde ordering and delivery suite.
Sales Summary!
Track Profits!
Promo Code Usage Reports
In DeOnDe delivery app, get an overview of the codes you created for a particular item/product. The report shows how many times customers have used each code. Use this report while creating promo codes for future sales.
Track Promo code Usage!
Track discounts offered!
Track increase in sales!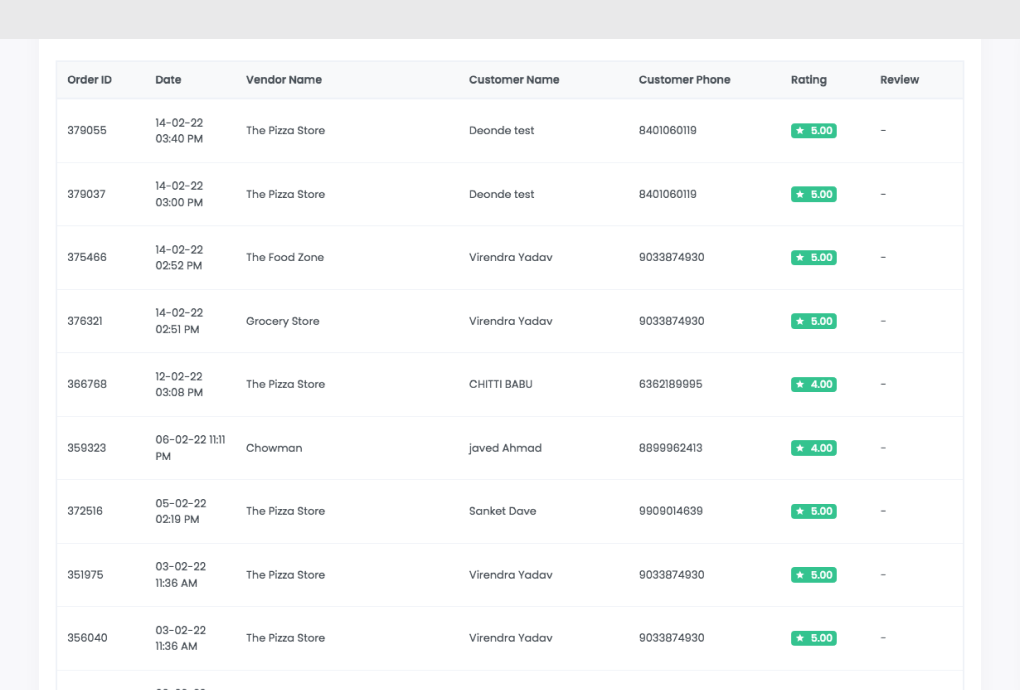 Rating & Review Reports
View and analyze your app's star ratings, individual customer feedback, and reviews right on the DeOnde ordering and delivery app. Use this valuable feedback and reviews for future improvements in marketing strategies.
Customer Feedback!
App Ratings!
Stories
Client Stories Revealing
Our Success
We build lasting partnerships and want to keep them strong as
our happy customers are crucial to our success.