Restaurant Payment Settlement System
Define payments for each store/merchant and make easy payment settlements on the saas-based ordering and delivery suite.
Merchant Earning Summary
View a complete summary of merchant earnings on a single dashboard of your white-label delivery app. The summary includes taxes and charges, admin commission, and discounts.
Track Earnings!
Track commissions!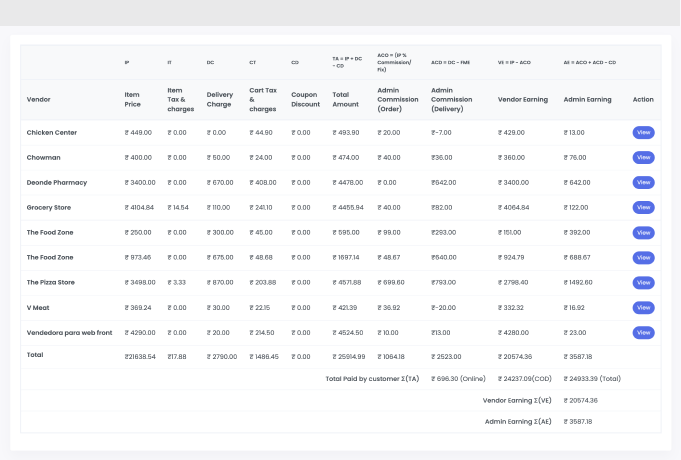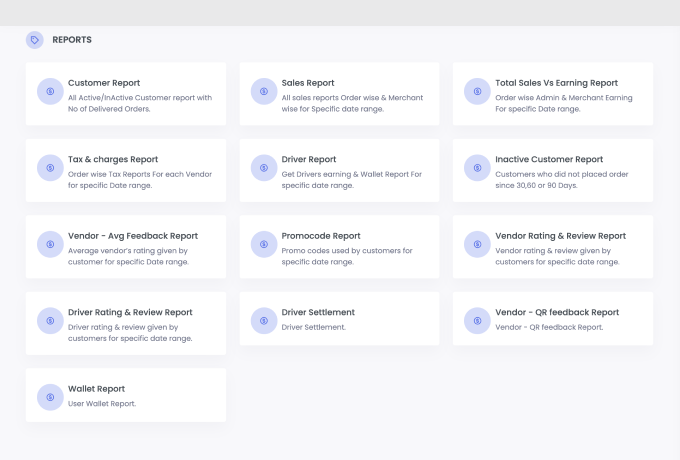 Settlements Reports
Now you can avoid miscommunications or delays in payments of each merchant. Keep track of each payment pending or received using the settlement reports of the DeOnDe delivery app.
Easy Payment settlements!
No Errors!
Reports
The white-label ordering suite automatically generates detailed sales, taxes, promo codes, and more reports. Merchants can view these reports for error-free payment settlements.
Digital Reports!
All Reports, single dashboard!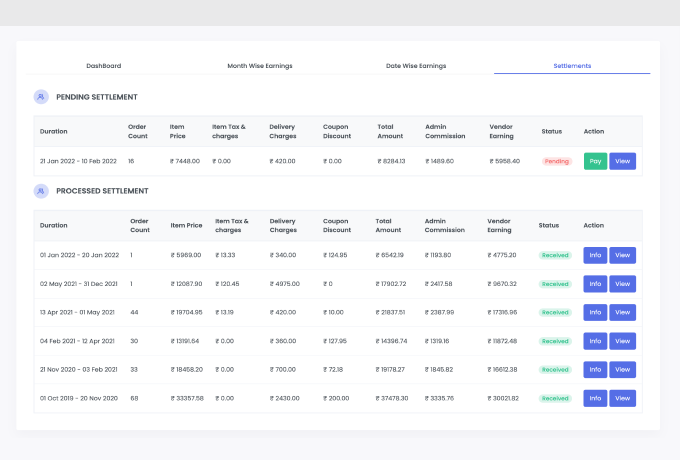 Stories
Client Stories Revealing
Our Success
We build lasting partnerships and want to keep them strong as
our happy customers are crucial to our success.