GrubHub Alternative
Launch Your GrubHub Alternative Today
Is the GrubHub fee burning your profits? The white-label DeOnde GrubHub alternative can save your profits and also surge them. Forget the plight of paying hefty commissions of up to 13.5% and switch to a commission-free online food delivery app in just 10 minutes.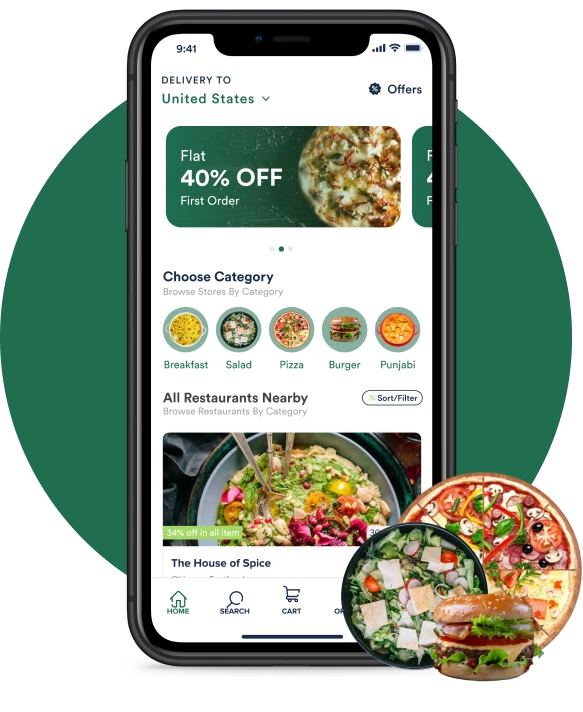 GrubHub Alternative is What You Want!
Have you been paying GrubHub commissions for quite some time? You must be looking for an alternative solution to receive unlimited orders with no cost cuttings. With the on-demand GrubHub alternative, you can take maximum online food delivery orders, make efficient deliveries, and receive 100% profits in your pockets.
Build your restaurant brand with fully customizable designs and features that align with your business growth. You can get all this for a petty subscription fee that you have to pay each month. So, get started with the readymade GrubHub alternative app today.
How Does Our Food Delivery Solution Works?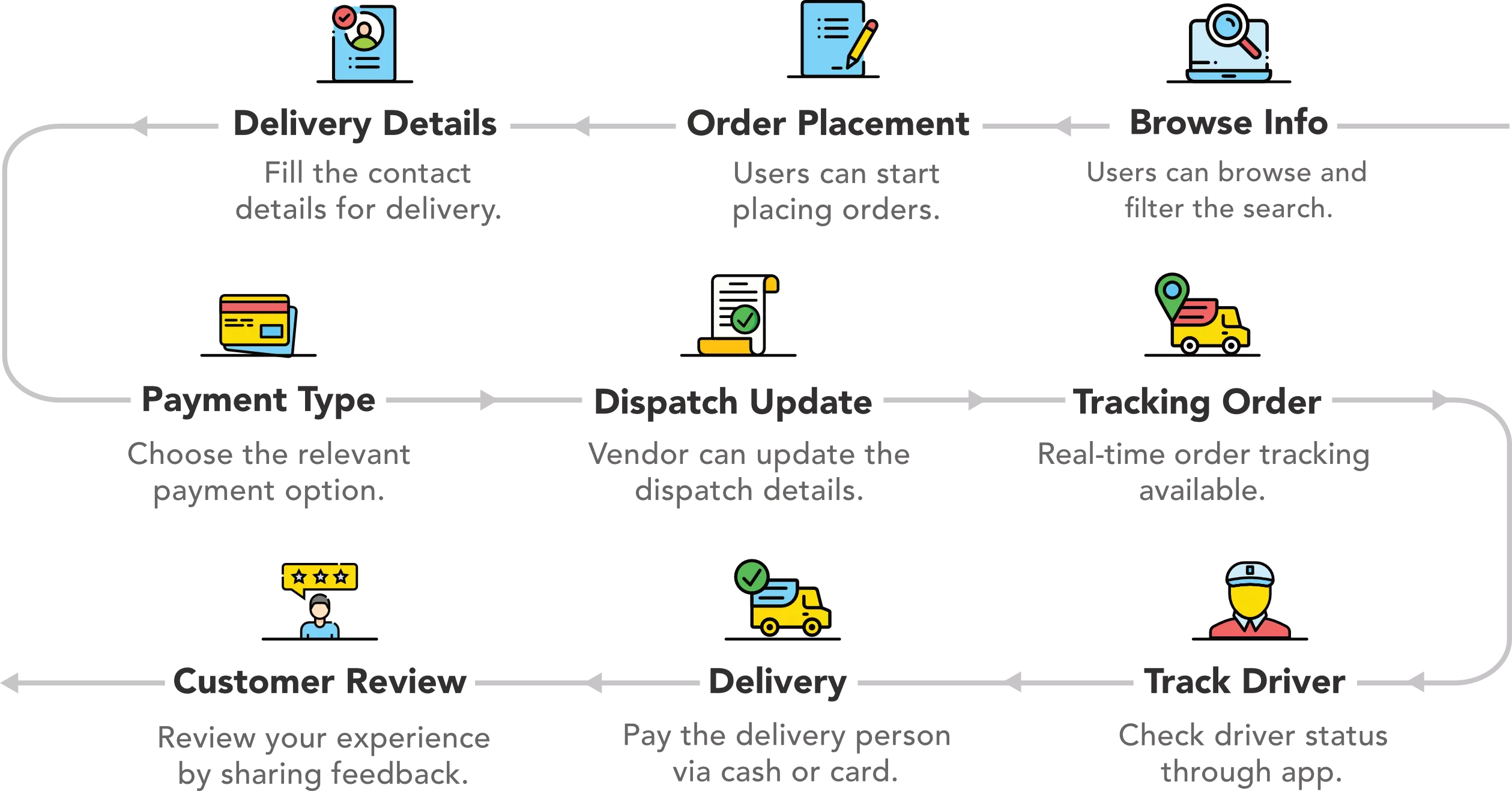 What you will get in Grubhub Alternative?
Customer App
Feature-rich software to help your customers reach you soon to place their online food delivery orders.
Merchant App
The software to gear your restaurant with the next-gen technologies to serve your customers the best food delivery services.
Driver App
The advanced driver app enables drivers to deliver delicious meals hot and on-time to the customers.
Web Panel
The powerful software to seamlessly manage and coordinate the operations of your restaurant business.
Excited to Launch the
GrubHub Alternative App?
Connect now to kickstart Your Online Food Ordering & Delivery App within an hour.
Request a Demo
Add-On Features Of Our
GrubHub Alternative App
There is no end to customer demands and expectations and DeOnDe backs you with the advanced features to match their demands. Why just deliver, what everyone else delivers? With SaaS-based GrubHub alternatives, you can deliver more than your customers can imagine.
Contactless Delivery
Make contact-free food deliveries to customers for greater safety and protection from the virus.
Curbside Delivery
As a pandemic-precautionary measure, let your customers pick up their food orders from the restaurant with no contact.
Profit Calculation
The in-app profit calculator enables restaurants to calculate their exact and accurate profits.
Order Cancelation
Customers can cancel a pre-booked food delivery order after paying a fixed cancelation fee.
Change Language
The users can switch from English to their native language for easier order placement.
Search Filters
The users can quickly find the cuisines or food dishes using the search bar and the search filters.
Number Masking
Users who want to hide their numbers from the delivery executives can use the number masking feature.
Interested to Discuss the
GrubHub Alternative App?
Dive into the Online Food Delivery Industry at Zero Upfront Costs & Investments.
Request a Demo
An Insight View of Our Seamless Clone App
Can't wait to see how your white-label Seamless Clone app will look? Get a sneak peek and get even more excited.
Customers
Why DeOnde For Saas-Based GrubHub
Alternative App Solution?
Scalable Solution
The GrubHub alternative app is highly scalable with quicker third-party integrations to suit the growing business needs.
Quick to Launch
The readymade GrubHub alternative app has a pre-built design and features, so it is quick to launch with customizations.
Pocket-Friendly Solution
You can launch the readymade GrubHub alternative app with no initial investments & pay the petty monthly subscription fee.
Constant Technical Support
We are available 24/7 to support you with any technical issues or software glitches.
Pride
Empowering Food Delivery Startups, SMBs, Franchises, And Big Enterprises Everywhere
140K
Orders Delivering every month by our Solution
48+
Countries using our solution and Growing
20,000+
Business Onboarded on our solution
1 Billion +
Revenue made with this solution and growing.
Customers
Trusted By Over Thousands Of Restaurants, Food Delivery Startups Across The World

















Deonde helps
How Deonde Enables Your Success?
Easiest
Usability
Periodic
Updates
More
Security
Regular
Maintainance
Access Anytime
Anywhere
Constant Technical
Support
No Huge Upfront
Investment
Better
ROI
99.99%
Uptime
Best User
Experience
Stories
Client Stories Revealing
Our Success
We build lasting partnerships and want to keep them strong as
our happy customers are crucial to our success.
KickStart Your Online Food
Delivery Business
Launch Your On-demand Delivery App Instantly With DeOnDe
Request a Demo